A piece of civilization in the wilderness.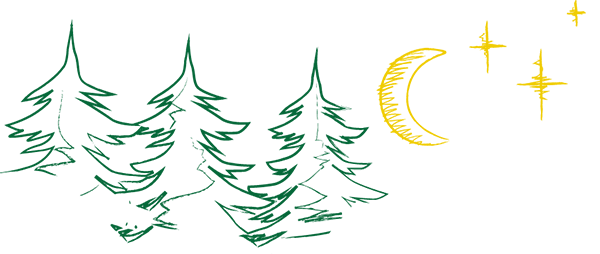 Sugar Hill Inn is situated in the heart of Gros Morne National Park, A World Heritage Site. Located on a hillside over the town of Norris Point, we are close to many of the things you want to see. Our four and a half star country inn features spacious suites, many with private entrances.
We have all the amenities you would expect in a luxurious Inn – wireless internet, a computer for use in the lobby, hot tub room, complimentary guest laundry, ice machine, air conditioning, complimentary breakfast, & spring water from our own well.
We combine quality accommodations, fine dining, an excellent wine selection and warm hospitality to provide our guests with a memorable experience.
The attention to detail had one travel writer refer to Sugar Hill Inn with its tasteful accommodations and hospitality as "a piece of civilization in the wilderness."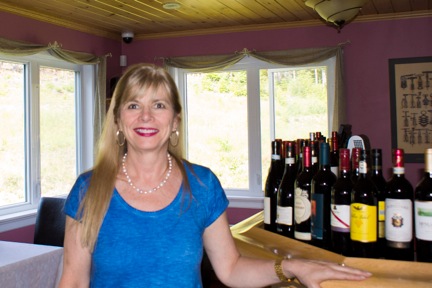 Marina Sexton came to visit Norris Point over 40 years ago as a possible site for her new dental practice. She was planning on setting up in St. John's, her hometown, upon graduation in the spring. She only agreed to come visit the Bonne Bay area because she wanted to see Gros Morne National Park.
On that December day in 1979 she fell in love with what she saw, a landscape that left her breathless. She felt she had come home. All plans for a St. John's clinic were cancelled and in July 1980 the first permanent dental clinic in Norris Point on Bonne Bay, in Gros Morne National Park opened its doors. Today, as she tips the hill coming into Norris Point, she still catches her breath at the view of Bonne Bay and her mountains.
With her family still living in St. John's, Marina traveled there regularly. On one of those trips she reconnected with Vince McCarthy, a high school friend. A long-distance romance began. After a number of years and many miles driven across the island, Vince sold his business interests in St. John's and moved to Norris Point to help Marina with overseeing and constructing a new home and dental clinic. They were married shortly after. Together in 1992 they opened Sugar Hill Inn
Marina works mostly behind the scenes, while Vince's hands-on touch ensures Sugar Hill Inn maintains a first-class level of accommodation and the quality food and wine experience for which it has become known.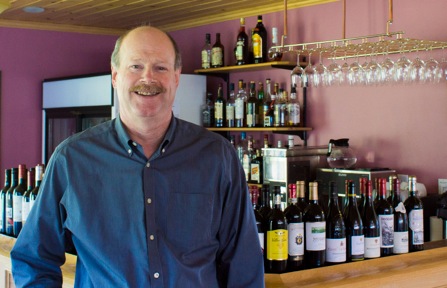 Vince McCarthy moved to Norris Point from St. John's when his long distance romance with Marina led to marriage. Enjoying food and wine has always been an integral part of their personal and social life. They both loved to host dinner parties and wine tastings. Vince's food and wine expertise is renowned among their friends.
When Vince and Marina travel they always make their travel plans around quality accommodations, good food and wine. In the early 90's there was nowhere in the Gros Morne area offering what they knew the discerning traveler was looking for. They decided to turn Vince's passion into a business in order meet this need and so began their dream of Sugar Hill Inn. The Inn first opened in July of 1992 with three rooms and a small dining room for Inn guests.
This multistage project was completed in 2007 and has grown from 3 rooms to an 11 room 4.5 star Country Inn. Nestled in the trees, Sugar Hill Inn is a gorgeous building showcasing beautiful woodwork, delightful color schemes, and the finest of furnishings.
Vince loves to travel to Wine Shows especially those in France, Italy and Germany. He likes to meet the winemakers and tour their vineyards.  His passion for and knowledge of good food and wine is stronger than ever, and he puts this knowledge to good use importing wines for the restaurant.